Hd AVWIN win overflow with Apollo plug-in product for the 7th anhui security exhibition
To be bestowed favor on newly enter The exhibition perfect ending
April 24 26, 2014, the 7th anhui international social public security products and police equipment exhibitionin
anhuiinternational convention and exhibition center was held in A zone, this exhibition has attracted many
well-knownenterprises at home and abroad to come to, AVWIN win over as industry solution supplier brand, to join
hands inanhuisea driver feng attended the exhibition information engineering co., LTD. AVWIN products, industry tobe
bestowed favor on newly.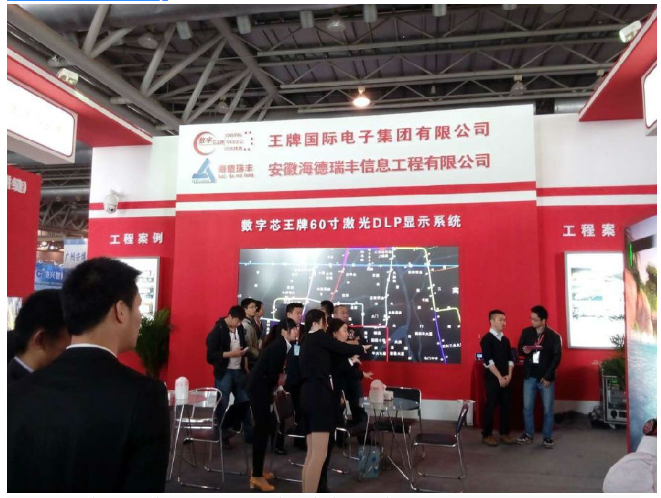 AVWIN in this security show fully shows the latest generation of programmable full hd hybrid plug-in hd solut
ion matrixand industry. After careful preparation, with the superior products and consummate technology once a
gain become ahighlight of the exhibition. During the exhibition, and industry colleagues to share AVWIN wireless
hd mixed matrix in the latest research achievements and experience in the field of audio and video hd. To the gu
ests present exhibitionfocus shows the flexible use of the product and technical personnel at the scene for the an
swer. The export of Apollohd plug-in products in the industry, wireless hd, 3 d support HDMI, such as transmission
distances without delay hd solution by numerous exhibition guest reception, become the object of the audience
watching, widely attention hot spotand the consistent high praise.
In this exhibition, AVWIN Apollo hd series products can be the friend to appreciate, is, of course, this produ
ct has a"small size" wisdom. Impressive product practicality and flexibility, get better application in the field of high
-definitiontransmission solution. Apollo series hd hybrid plug-in main box and a series of board composition, supp
ort 4 August16 20 to 40 80 digital and analog audio and video signal switching. Video input and output interface
includes all presently used video interface. Many types of signals of an optional input/output HDMI, DVI, VGA, YP
bPr, CVBS, RJ45,SDI, optical fiber (cable will) signal, the output support HDMI, DVI, VGA, RJ45 cable will, SDI, opti
cal signal board. Support the highest resolution image 1920 x @ 60 hz. With programmable plug-in chassis structu
re. All kinds of inputand output, the output video interface in any combination. Support 3 d and HDCP agreement
. Support cable will signaltransmission protocol and fiber optic boards. Hotplug powerful interface card technology,
an emergency can random insertion. A variety of control mode, support button, remote control, RS - 232, TCP/IP.
The front panel isequipped with LCD screen, real-time display of the front panel button and set the status of the
remote control. Integration of multi-function central controller, integrated providing perfect solutions for small and
medium-sized conference room devices.Metal chassis design, compact appearance delicate, save space. Very fle
xible and can meet the requirements ofalmost all kinds of video signal.